GETTING DRUNK
As the Drunk Elephant brand soars, we channeled their distinct voice to evolve their digital experience.
Our strategy focused on developing a buyer's curiosity and their desire for connection and information to reimagine a custom mobile-first user experience, with a blend of content and commerce fit for Drunk Elephant's loud, colorful, unique style.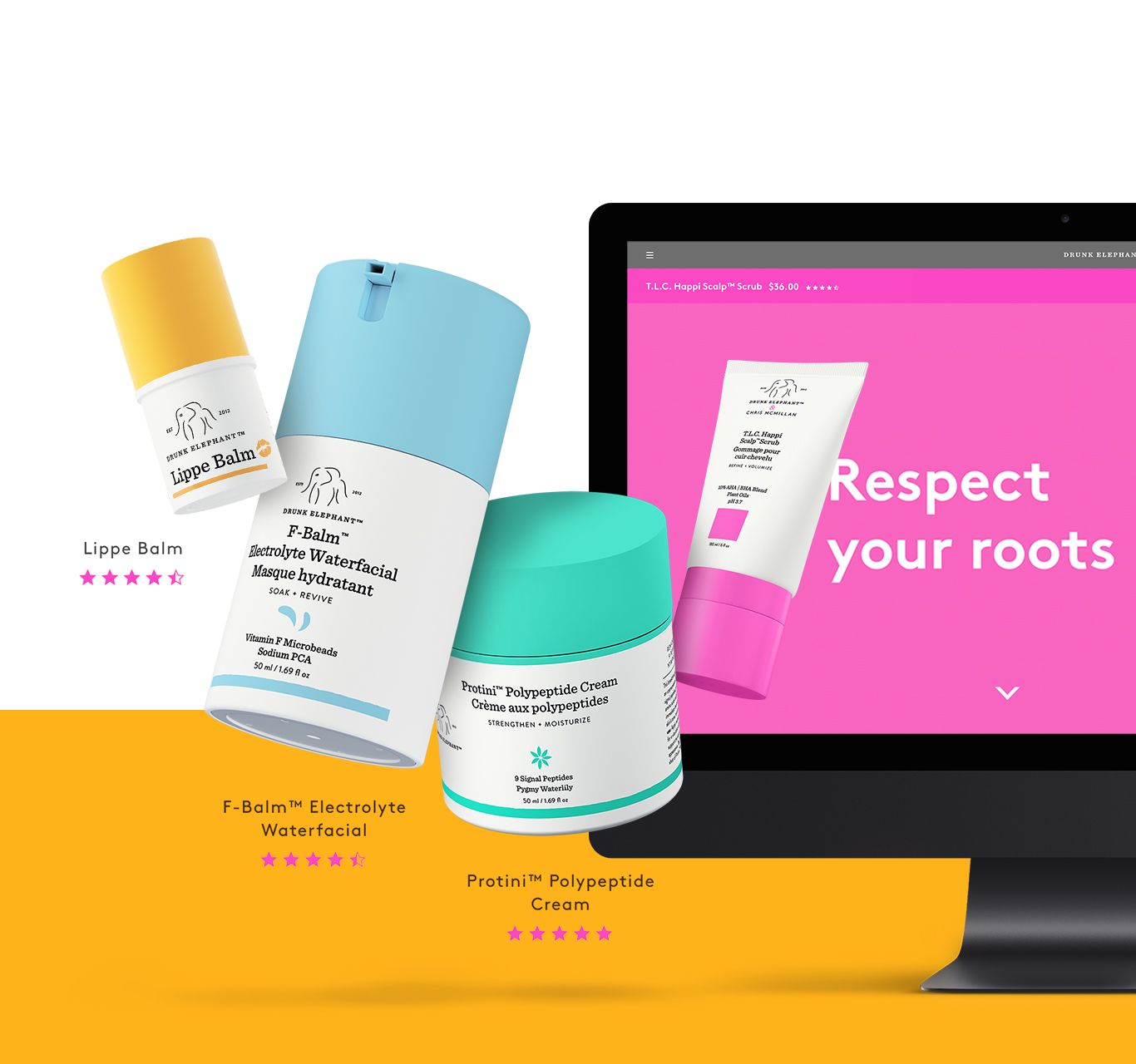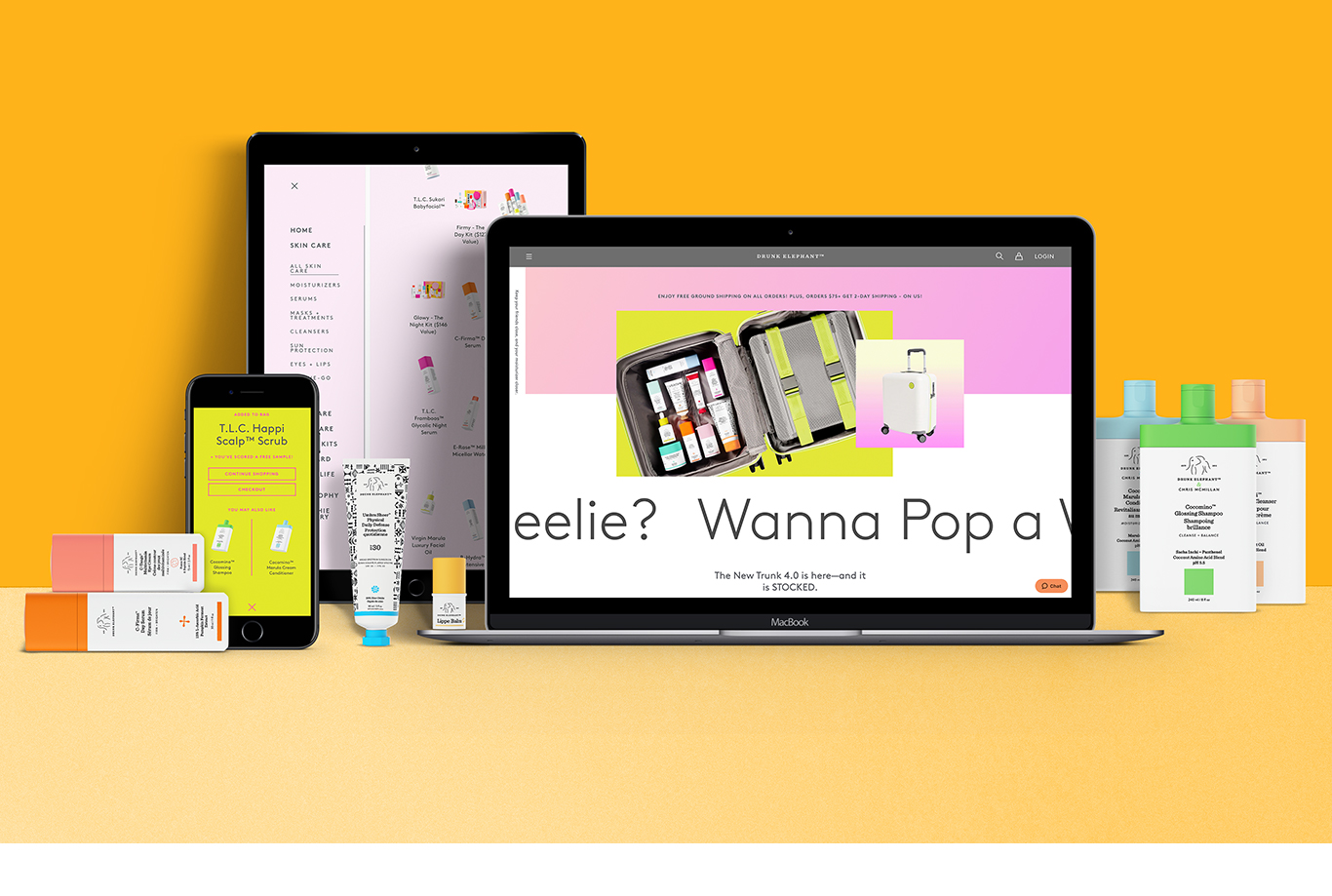 BUY CURIOUS
We weaved the founder's strong vision for the brand into each aspect of the site to create an immersive experience.
This meant ensuring that the site functioned seamlessly as both a brand hub and a hardworking ecomm platform. Anchored in brand personality and product education, our approach leveraged fun, intuitive digital experiences to satisfy curious shoppers and bring the Drunk Elephant story to life.
HEAD TO TOE
We got to work building an experiential ecomm site with custom front- and back-end development.
In addition to reinventing the user flow of the site and building custom animation and 3D models for Drunk Elephant's entire line of products, we developed innovative tech solutions and tailored Shopify Plus backend enhancements to fit the distinct needs of the brand. After they were acquired by skincare giant Shiseido, we worked closely with their team to ensure that the site will fuel their one-of-a-kind digital presence for years to come.