More than a place to stay.
It's a place to be.
SH Group turned to And Company to create a brand philosophy and identity that boldly expresses a new revolution in hospitality. Our assignment was to develop a holistic brand that encompasses the company's wide portfolio of current and future properties and to communicate the groundbreaking, independent and sustainable spirit of the brand.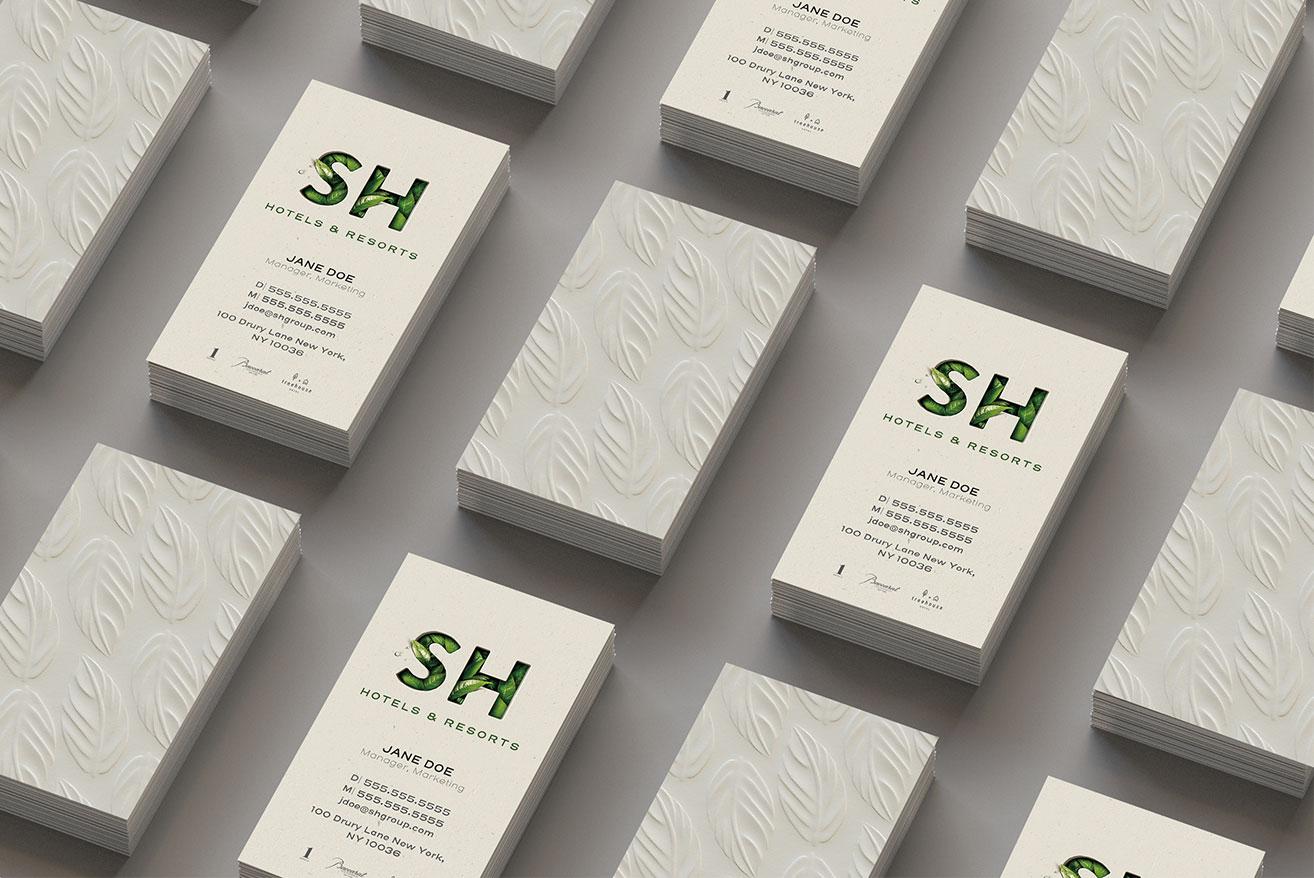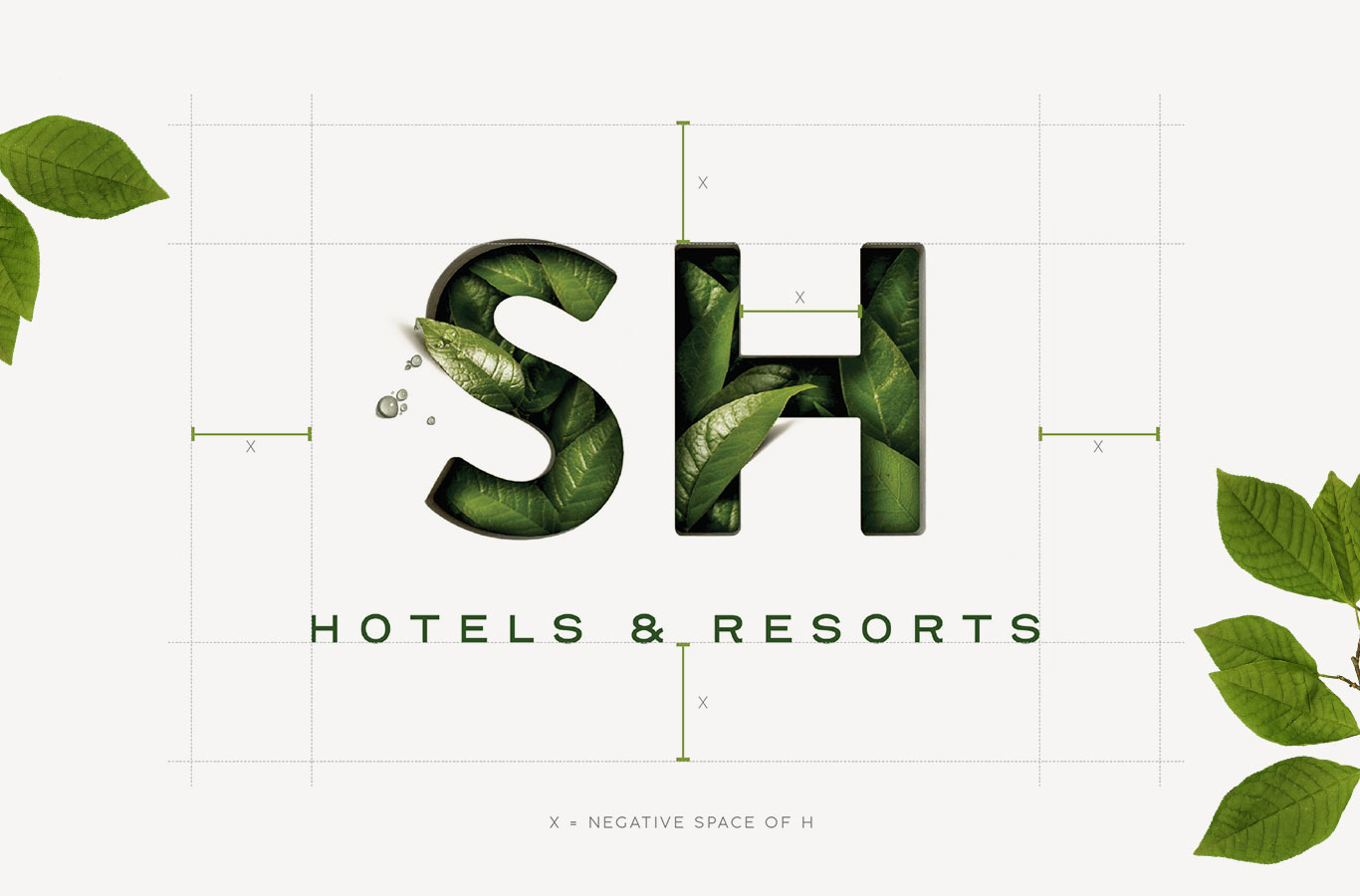 Beyond the expected.
The new brand identity was inspired by the natural elements found in the design, color and materials of SH properties. We began with the logo to illustrate how SH breaks through the world of traditional hospitality. The vibrant green foliage heightens the liberating spirit of travel and hospitality that goes beyond the expected.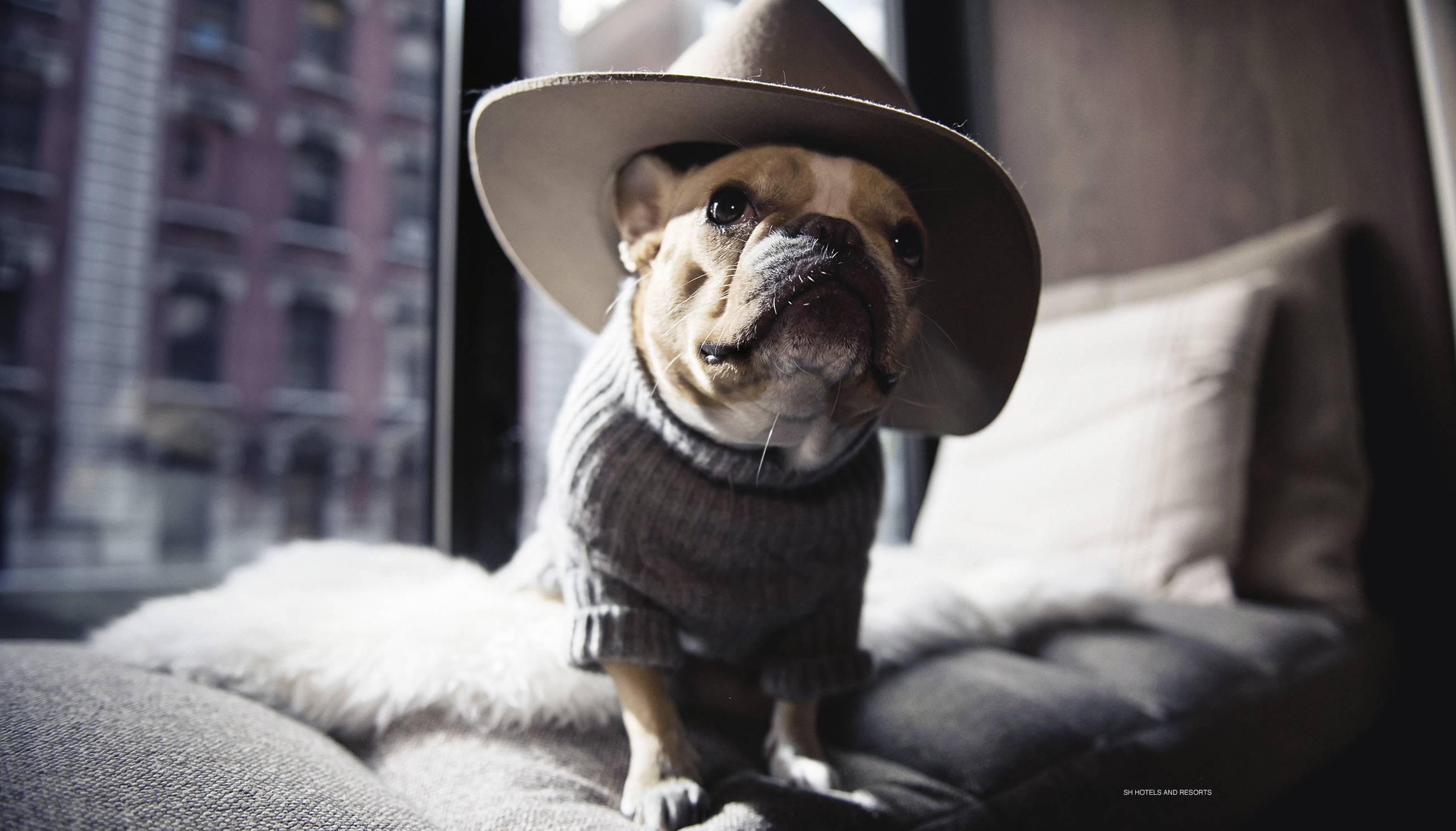 Travel in style(guide).
In addition to creating the SH Group logo, we designed business cards, letterhead, mobile app, website and a comprehensive style guide to support all brand applications and extensions. We focused on utilizing micro captures of natural features (wood, leaves, water, etc.) to serve as design elements for a clean aesthetic that stays true to the brand essence.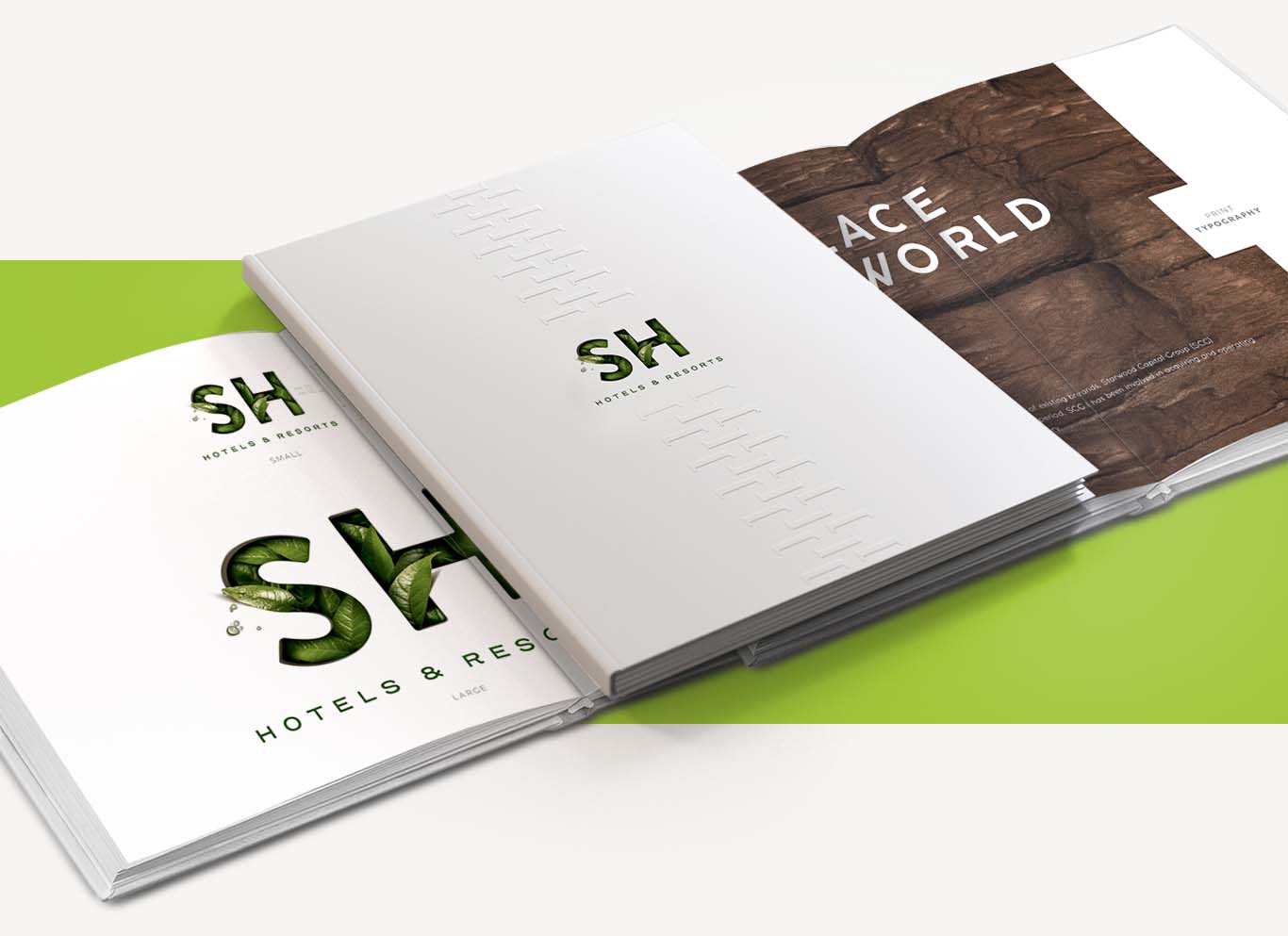 Your place in the world.
The meaningful moments that linger well beyond one's individual stay are a mark of distinction infused across the creative. With this philosophy of independence, vitality and elegance of expression, we look forward to continued collaboration with SH Group's growing portfolio of hotels and resort properties.